Alden 1007P Master Extractor Grabit® Pro 10 Piece Kit
$ 62.99 $ 73.99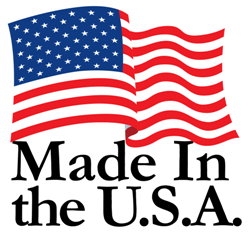 For the hardest jobs and the most versatile applications you need the Master Extractor Kit. The 10 piece Master Extractor kit contains the entire range of Alden quality tools such as the Drill-Out®, Micro Grabit® and X-Out® extractors for quickly and easily removing broken and damaged fasteners.
Remove Broken Bolts:
Drill-Out® extracts broken bolts 1/4 inch - 1/2 inch in diameter. Drills up to grade 8 and 10.9 class fasteners. Drill-out is a drill-bit and extractor in one tool. Drill-out incorporates a unique interaction between drill bit and extractor resulting in maximum impact and break out ability. Serrated extracting end of tool results in greater torque for hard to remove bolts. Quickly and easily removes most broken bolts No. 5 and 6 (3mm) to 1.4 inch (6mm) from wood, metal or plastic. Can drill up to grade 8 and class 10.9 fasteners. Micro Grabit® can be used with a 1/8 in. variable speed reversible rotary power tool (slow speed) or quality power screw driver with expandable chuck.
Unique drill tip allows tool to stay on center.
Serrated extracting end of tool results in greater torque for hard to remove bolts.
Self centering drill tip; no walking or wandering. No grinding or center punching required.
Works on jagged, uneven, and rough breaks.
Tempered twice for extra hardness. Results in multiple extractions per tool.
Remove Damaged Screws:
No drilling required, X-Out® damaged screw remover extracts most screws by simply applying pressure on the fastener head with a reversible power tool or can be used manually with a ratcheting screw driver. Quickly and easily removes damaged screws such as Hex, Philips, Torx, Square drive; sizes No. 6 - 14 up to 1.5 inches in length. Use in reverse only at very slow speed.
All products are made from M2 HSS - the highest quality steel and proudly Made in the USA.
Product Description - 10 Piece Master Extractor Kit Includes:
Grabit® Micro Bits #1-4 (1257P, 1647P, 1907P, 2367P)

Grabit® Drill-Out Bits #2-4 (3127P, 3757P, 5007P)
X-Out® #1-3 
Molded Black Poly case
Operating Instructions
Manufacturer's Lifetime Warranty
UPC: 727708010079
Removal Chart
| | | |
| --- | --- | --- |
| 1007P | Screws | Bolts |
| Grabit® Micro # 1 | # 5 - 6 | 3mm |
| Grabit® Micro # 2 | # 8 | 4mm |
| Grabit® Micro # 3 | # 10 | 5mm |
| Grabit® Micro # 4 | 1/4-in | 6mm |
| X-Out #1 | #6 - 8 | - |
| X-Out #2 | #8-12 | - |
| X-Out #3 | #12 - 14 | - |
| Grabit® Drill-Out M8 | - | 5/16-in (8-9mm) |
| Grabit® Drill-Out M10 | - | 3/8-in (10-11mm) |
| Grabit® Drill-Out M12 | - | 1/2-in (12mm) |