Alden 4017P Grabit® Drill-out Broken Bolt Extractor 4 Piece Kit
$ 35.99 $ 42.99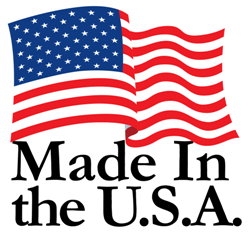 Single step extraction- Fast & Easy to Use!

Everybody knows the frustration of removing stripped screws and bolts. With the Alden Grabit® Drill-Out Broken Bolt Extractors Set, you can finally get rid of that headache with even your toughest jobs. Grabit® Drill-Out 4 piece kit works on broken bolts from as small as 1/4" to as large as 1/2" (6mm - 12mm) and can drill up to grade 8 or 10.9 class fasteners.
It is our highest strength extractor and is made from top quality tool steel (M2 HSS).
Grabit® Drill-Out is a drill-bit and extractor in one tool that incorporates a unique interaction between drill bit and extractor resulting in maximum impact and break out ability in a single step. It is designed to be used in a variable reversible drill but is also effective using a 1/4 inch hex screwdriver and extracts many type fasteners including: Phillips, Slotted, Hex, Torx, Tri-Wing, Pozidriv, Fearson, most tamper resistant screws and many more.

Grabit® Drill-Out is our toughest product. Grabit® Drill-Out is tempered twice to achieve its professional strength hardness resulting in multiple extractions per tool. Remove damaged bolts and extract free spinning bolts with Grabit® Drill-Out! This set extracts screws and bolts easily from wood, metal or plastic and removes screws made of any alloy, including soft screws. The applications are infinite! Automobiles, toys, furniture, appliances and more!

This product, like the entire Grabit® Drill-out line, carries a lifetime replacement warranty and is proudly Made in the USA.
Product Includes:
Grabit® Drill-Out Bits #1-4 (2507P, 3127P, 3757P, 5007P)
Molded Black Poly case
Operating Instructions
Manufacturer's Lifetime Warranty
UPC: 727708040175
Removal Chart
| | | |
| --- | --- | --- |
| 4017P | Screws | Bolts |
| Grabit® Drill-Out M6 | - | 1/4-in (6mm) |
| Grabit® Drill-Out M8 | - | 5/16-in (8-9mm) |
| Grabit® Drill-Out M10 | - | 3/8-in (10-11mm) |
| Grabit® Drill-Out M12 | - | 1/2-in (12mm) |