Alden 7017P Grabit® Extractor Select Series 7 Piece Kit
$ 51.99 $ 62.99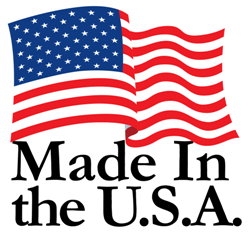 For those hard jobs and demanding applications you need the Select Series. The 7 piece Grabit® Select Series set contains a broad range of Alden quality tools such as the Grabit® Drill-Out and the Grabit® Micro extractors for quickly and easily removing broken and damaged fasteners of all sizes.

Remove Broken Bolts:

Grabit® Drill-Out extracts broken bolts 1/4 inch - 1/2 inch in diameter. It is our highest strength extractor and is made from top quality tool steel (M2 HSS). Drills up to grade 8 and 10.9 class fasteners. Grabit® Drill-Out is a drill-bit and extractor in one tool that incorporates a unique interaction between drill bit and extractor resulting in maximum impact and break out ability in a single step. The serrated extracting end of tool results in greater torque for hard to remove bolts.

Grabit® Micro will quickly and easily removes most broken bolts No. 5 and 6 (3mm) to 1.4 inch (6mm) from wood, metal or plastic. Can drill up to grade 8 and class 10.9 fasteners. Grabit® Micro can be used with a 1/8 in. variable speed reversible rotary power tool (slow speed) or quality power screw driver with expandable chuck.

The applications are infinite! Automobiles, Radio-Controlled (RC) cars, firearms, computers, toys, furniture, appliances and more!

This product, like the entire Grabit® Drill-out line, carries a lifetime replacement warranty and is proudly Made in the USA.
Product Description - 7 Piece Select Series Kit Includes: 
Grabit® Micro Bits #1-4 (1257P, 1647P, 1907P, 2367P)

Grabit® Drill-Out Bits #2-4 (3127P, 3757P, 5007P)
Molded Black Poly case
Operating Instructions
Manufacturer's Lifetime Warranty

UPC: 727708007017
Removal Chart
| | | |
| --- | --- | --- |
| 7017P | Screws | Bolts |
| Grabit® Micro # 1 | # 5 - 6 | 3mm |
| Grabit® Micro # 2 | # 8 | 4mm |
| Grabit® Micro # 3 | # 10 | 5mm |
| Grabit® Micro # 4 | 1/4-in | 6mm |
| Grabit® Drill-Out M8 | - | 5/16-in (8-9mm) |
| Grabit® Drill-Out M10 | - | 3/8-in (10-11mm) |
| Grabit® Drill-Out M12 | - | 1/2-in (12mm) |